Tailor-made and transparent insurance solutions
Think insurance, think SAVE
30+ YEARS OF QUALITY SERVICE
Originating from a passion for the field of insurance, SAVE Insurance, on a daily basis, ensures that both valuable possessions and individuals are properly insured. We are proud to be a second-generation family business that has put your interests first for years. Insurance starts with SAVE Insurance!
We offer insurance policies that suit your personal situation. At SAVE Insurance we work with clear agreements, so that you always know what to expect. As an independent insurance broker we can offer the most favorable prices.
In addition, we can be of service to you for various insurance matters for individuals and companies. This is due to our wide range of national and international insurance products. Are you curious about the possibilities? Our expertise, combined with personal attention to you and your situation, is your guarantee for insurance policies that closely match your needs.
Do you need help with a claim or other insurance problems? No worries! SAVE Insurance is available 24/7, so our call center will also assist you outside office hours.
SAVE Antwerp BV
Amerikalei 11
B-2000 Antwerpen
BE & FSMA 0730786716
info@save-insurance.eu
+32 3 216 85 20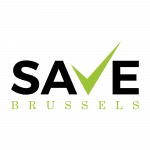 SAVE Insurance BXL  374 Avenue Charles-Quint B-1083 Ganshoren  BE0642903330 FSMA 115156A  bxl@save-insurance.eu +32 2 216 85 20